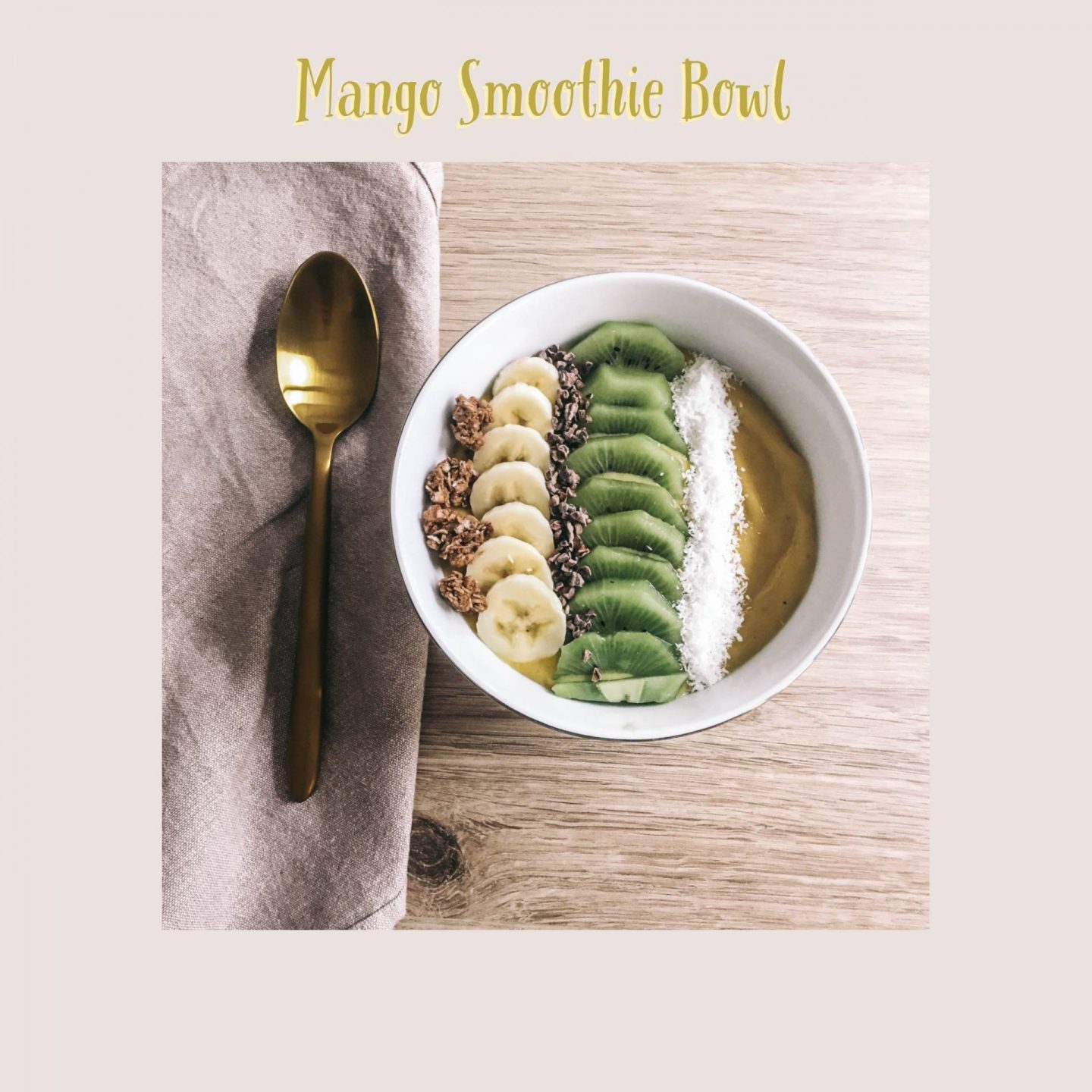 Refreshing and healthy breakfast ? Yes please !
If you don't like to eat cold food for breakfast no problem this smoothie bowl works also perfect for lunch or in a smaller version as afternoon snack. Find the recipe below.
Ingredients:
2 – 3 frozen bananas (medium size)
frozen mango (a cup or as much as you want to)
plantbased milk
coconut flakes
cacao nibs
granola
fruits (Be creative ! You can choose any kind of fruits you like. I've used 1 banana and 1 kiwi.)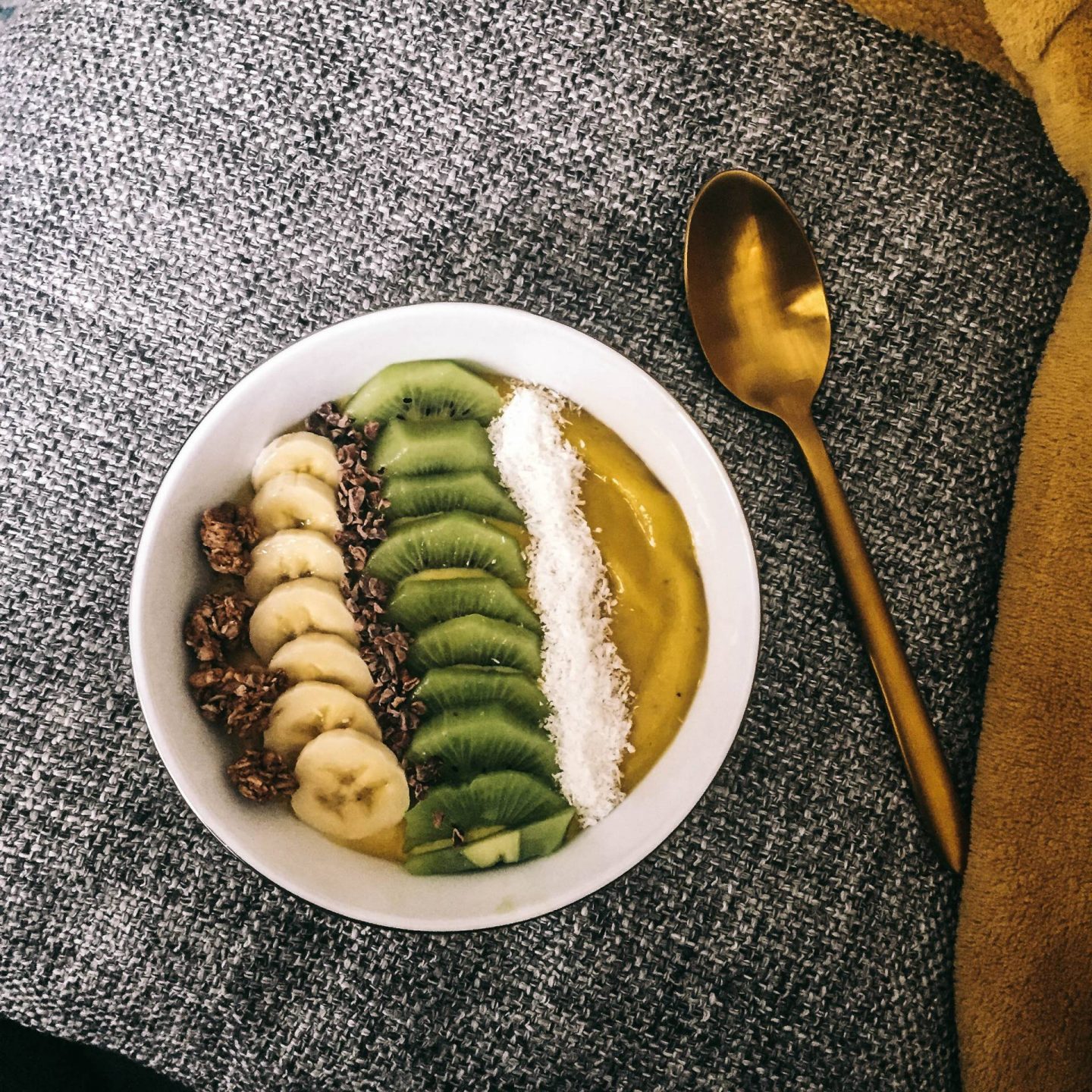 Either you use a food processor or a strong blender (similar to vitamix). Put all the frozen ingredients and a sip plant based milk in your food processor or blender and blend them well until it's a smooth consistency.
Pour everything into your favorite bowl and top it with your fruits, granola, cacao nibs and coconut flakes.
And now.. ENJOYYY