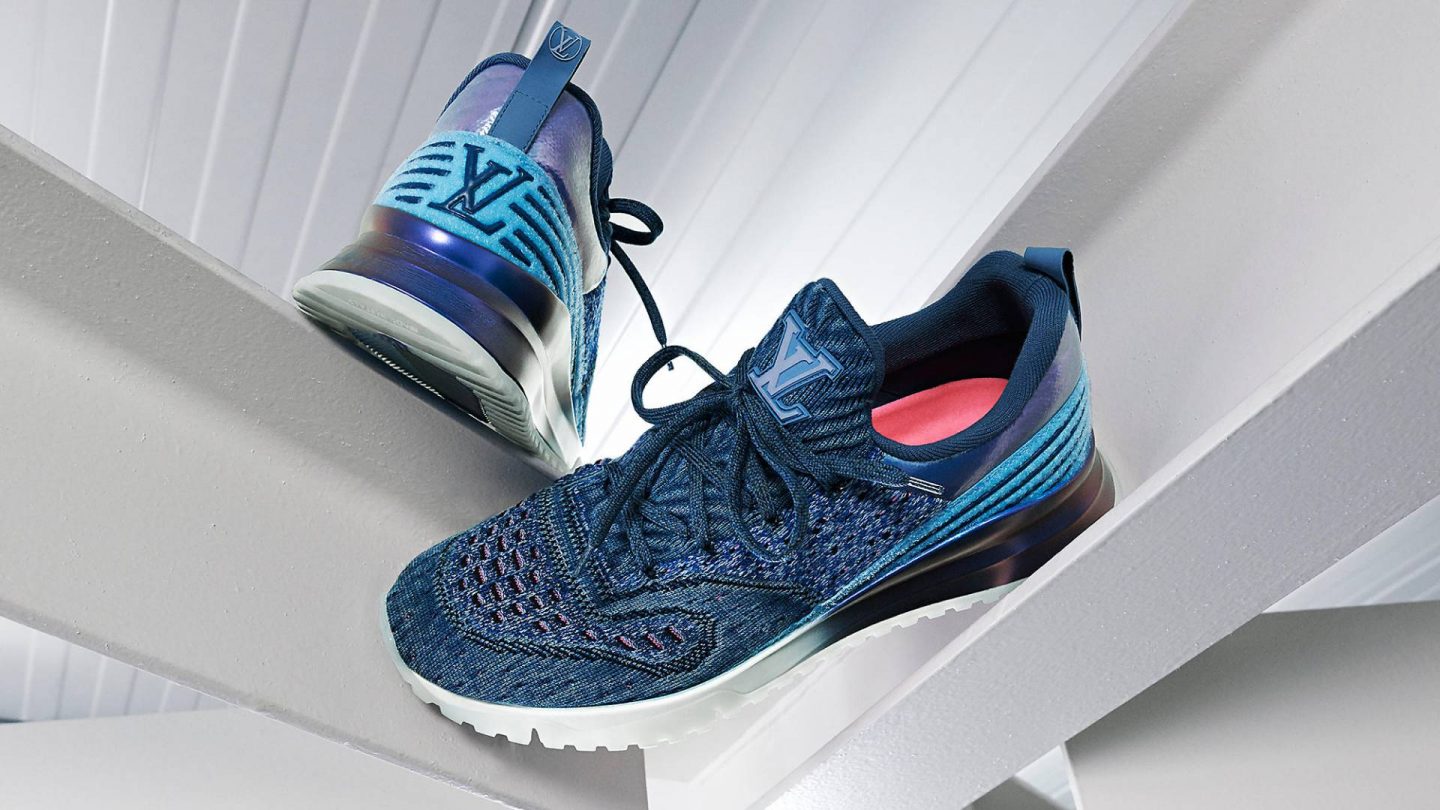 Now take a deep breath and be very strong.
At least I had to when I saw Louis Vuitton launched a running shoe. As if that wasn't revolutionary enough, it comes in 4 colours and looks stunningly beautiful.
Designer sportswear is actually next level and although I'm itching my fingers and I'd love to run through the streets in Fendi leggings and fancy LV sneakers, I still wonder if such an investment would be worth it.
What do sportswear have to endure? And where can they give in?
I own almost all my sports gear for at least 3 years, even parts from H&M, which perform quite well for being quite cheap. When I think about it, my sportswear lasts much longer than my everyday clothes, although they have to endure much more. Not only are they soaked in an above-average amount of sweat, due to various sporting activities the seams are also partly stressed to the last (e.g. in yoga) and compared to everyday clothes, at least in my case sports clothes are washed more often than average (about 3 times a week). Of course, I also have a small selection, so I don't always have to wear the same outfit, but especially when running I notice a big difference with trousers and sports bras. Some trousers are quite chic with their different inserts, but in my case they are more suitable for the gym because the seams rub too much when running.
Hm definitely a topic that will keep me busy in the future, because I also want to feel comfortable in sports and want to wear "beautiful" things. Unfortunately, I often find it hard to find beautiful sportswear, because many are just wildly colorful patterned, which absolutely does not suit my style.
The idea of a sports collection is not as far away as some might think. The label has always been associated with the subject of travel and has also designed its marketing accordingly. Chiara Ferragni was one of the first bloggers to fly to Capri with Louis Vuitton in 2010. This is followed by personalised carry on luggage, advertising videos in the Desert of Cali, an own hotel in the Maldives and many other trips together with influencers.
Apart from the fact that good Mr. Vuitton started as a suitcase maker, the connection should probably now be visible to everyone. Louis Vuitton and travel together.
Sports sponsorship – the way to an own workout collection?
In September 2013 LV again became sponsor of the 34th America's Cup and is therefore also represented in sport as an important sponsor. You can read more about sponsoring the America's Cup here. For me, the idea of introducing an own workout collection is not so far away. For one of the most sought-after brands worldwide, it is certainly possible to win customers for this product range as well.
Why shoes first?
Personally, I think LV introduced the shoes as a test run. If these go well, the product range could perhaps be expanded. Although bags are the top-selling products, they are closely followed by shoes and other accessories.
Aren't they beautiful?