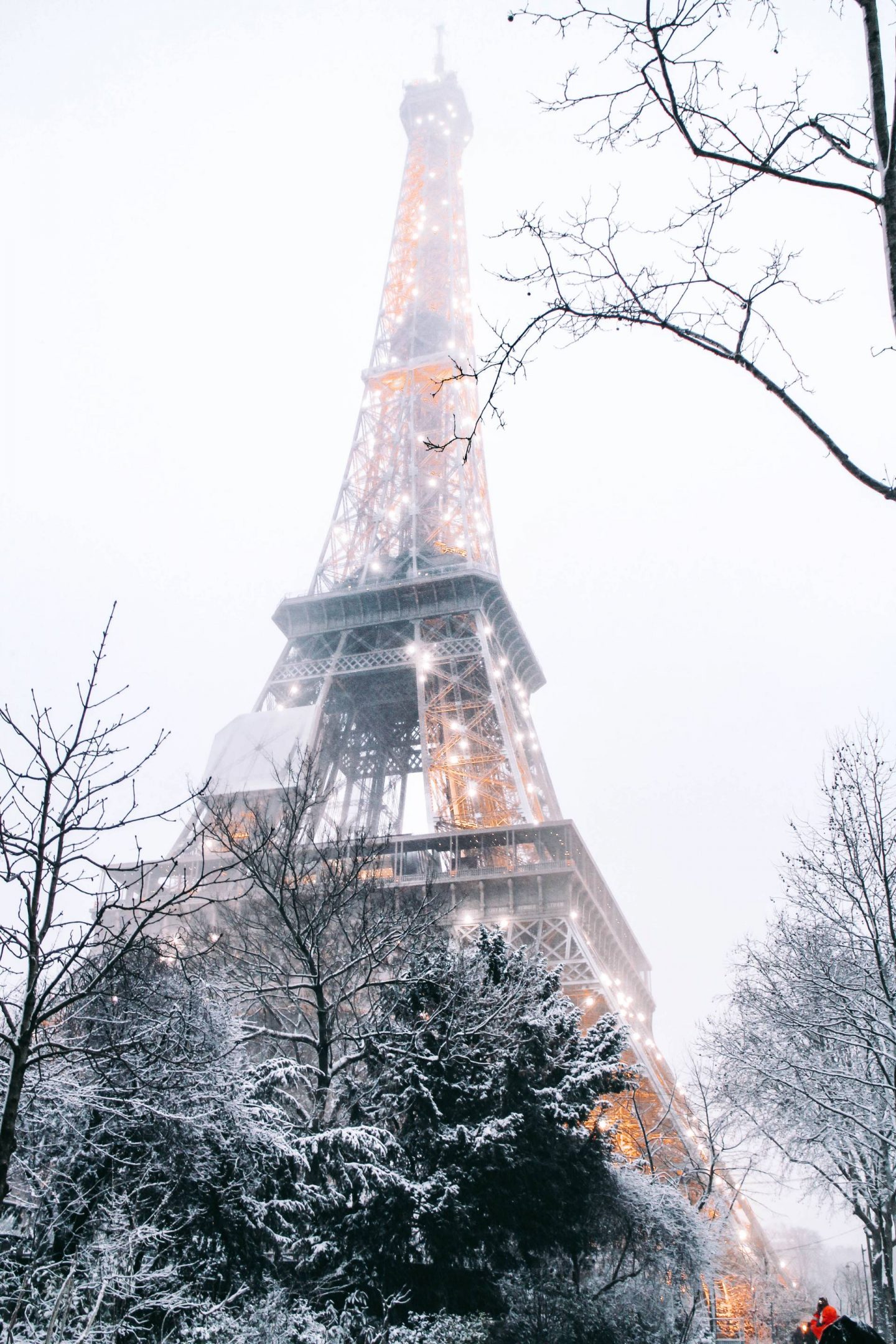 Anzeige/Advertisement (not paid/unbezahlt)
Last week we got the chance to see beautiful Paris under a blanket of snow. Gaawd was I excited when I woke up and opened the shutters. Finally I had the chance to go out again and take some pictures of my lovely new home. Yes it was freaking cold and nooo there was no winter service. I guess this weather is pretty untypical for Paris so the city wasn't prepared for that. I talked to people who live here for yeeeears and they told me that was probably the second time in like ten years they've seen the city like this. Every street and every sidewalk was full of snow or lets better say snow mud, which made it pretty hard to walk through the city. Even though it was just 10-14 cm of snow flights got cancelled, trains got cancelled and in fact the whole city was off. On wednesday I went to apple for a macbook reparation and there were only three technicians in the Genius Bar. Can you imagine that ? Only three people at the Genius Bar ? lol usually there are up to 20 guys.
I've never seen that store soooo empty. No staff, no clients..because of a bit frozen water. In Germany they said in the news that we have "snow chaos" in Paris which basically was true because the city wasn't prepared at all. On the second "snow day" I saw some guys in front of the opéra clearing away snow with a street sign!!! Only one had a small snow shovel..like wtf ?!
Well I don't care cause it was magical (!!) and like my mom always says 'there is no bad weather you just don't wear the right clothes'.
Here are some of my favorite pictures and some of them are available for download. Enjoy !! & let me know what you think of the pics.